In the buoyant heart of Paddington Basin, tethered amongst the gentle ripples of Regent's Canal, The Cheese Barge beckons food lovers into its comforting embrace, promising a gustatory adventure unlike any other, where cheese is not just an ingredient but the protagonist of every dish.
The Cheese Barge doesn't merely serve food; it unfolds a narrative, where every bite tells a tale of British cheese-making, combining the wisdom of tradition with a spirited dash of culinary innovation. From heaping half-kilos of Baked Baron to the infamous Westcombe Curried Cheese Curds, the menu is not just a list but a journey through the aromatic, tangy, and creamy landscapes of cheese.
In this unique venue, every platter transcends its material form, becoming a canvas where the rich, vibrant stories of cheeses, from the boldest cheddars to the most delicate camemberts, are painted with every pairing and presentation.
Embark on an Exclusive Culinary Voyage with Indytute
Indulging in the extraordinary doesn't stop at the menu. Indytute invites you to immerse yourself in an enchanting culinary journey with the various experiences thoughtfully designed for cheese lovers. With Indytute, you are not merely a guest but an integral part of a specially crafted experience, where every moment is curated to create lasting memories.
Whether you're craving an intimate afternoon of cheese-tasting or wish to bask in the vibrant ambiance of the main dining room, Indytute's experiences assure a smooth sail through your gourmet cheese expedition. Your journey becomes a shared adventure, wrapped in the comforting warmth of delectable dishes and an atmosphere that whispers tales from the heart of Britain's countryside.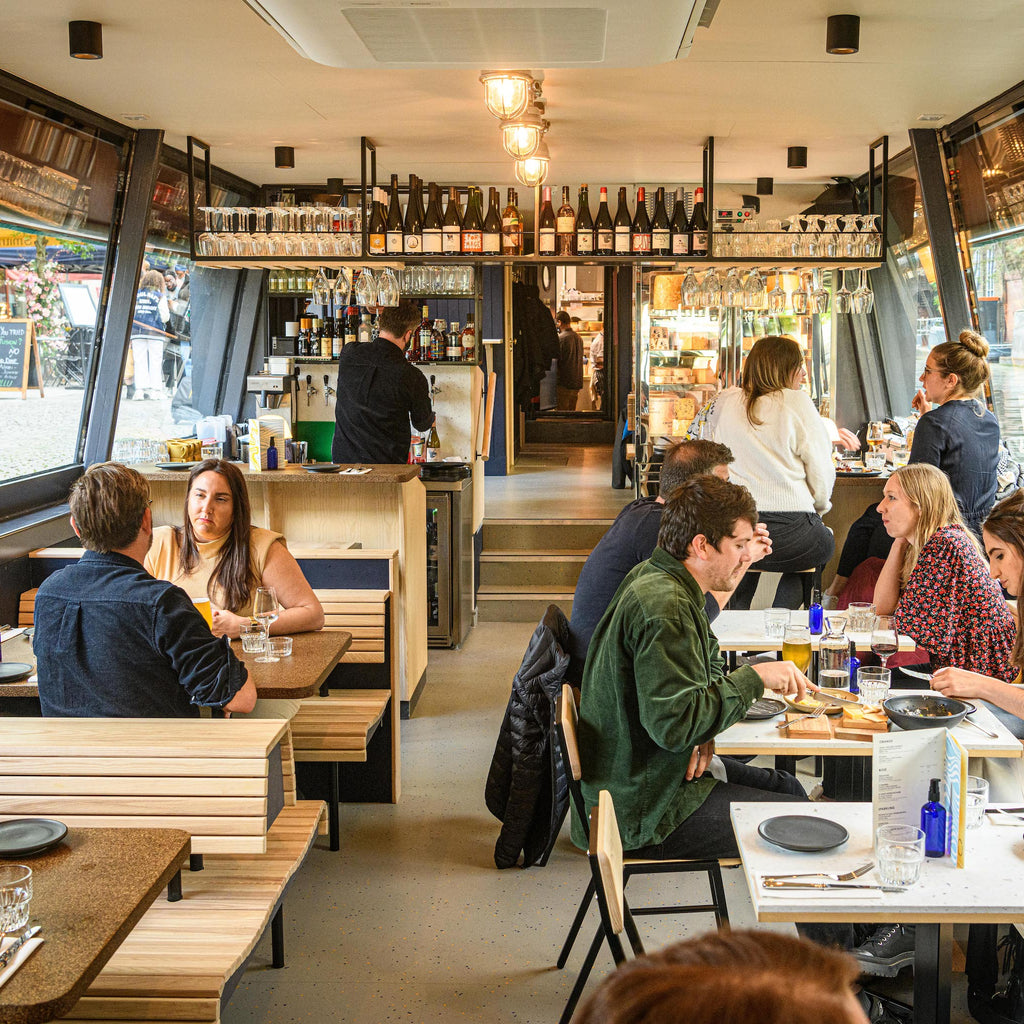 Gather your dear ones and plunge into an array of flavours, textures, and stories enveloped in every cheese-laden experience offered by Indytute at The Cheese Barge. With every reservation and meticulously planned experience, Indytute ensures that your time at The Cheese Barge becomes not just a meal, but a cherished memory, a story to be retold with a smile, again and again.
Forge Memories Over Flavours
In an era where every moment is precious, why not make them unforgettable? Spend your hours not just dining, but crafting memories, experiences, and stories with Indytute. Be it a casual day out, a special celebration, or a simple need to bask in the joy of exquisite food, navigate through your cheesy aspirations with Indytute, ensuring that every moment spent is not just savoured but cherished forever.
To enjoy this experience or buy as a thoughtful gift, book here.